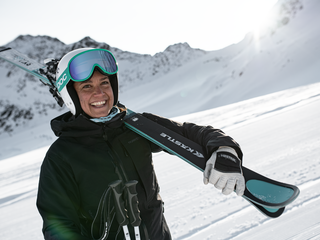 Kästle test&buy  center
The world´s largest - at the INTERSPORT Silvretta Park
Kästle test&buy
15 innovative models are waiting to be tested by you!
During the rental day you can switch between the different models for free.
You have found your perfect Kästle skis and would like to buy them – of course we will deduct the rental charge of € 48 from the original price!
Our brand-new Kästle ski models!
Race Cross Line: RX12 GS, RX12 SL, RX11
Piste Cross: PX66, PX71, PX81
Dynamic Cross: DX73, DX85, DX85w
Mountain Cross: MX75, MX83, MX88, MX98
Freeride Cross: FX96 TI, FX106 TI,
Book Kästle test skis now!