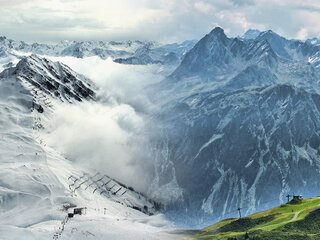 A warm welcome
awaits you at INTERSPORT Montafon
INTERSPORT Montafon - sport to the people!
We guarantee you the most technically competent and friendly advice, whether it concerns sales, rental or service. You can rely on the know-how of the INTERSPORT MONTAFON team!
More advice: Over 80 INTERSPORT coaches in the Montafon leave no questions unanswered with expert advice.
More service: No matter where you are in the mountains - with our unique rental network and 12 INTERSPORT branches in the Montafon, we are always close to you with the right equipment.
More choice: Since a large selection is not enough for us, there are countless selected top brands.
We look forward to serving you during your dream holiday in Montafon!
12 locations in Montafon
offering competence from the valley to the mountain summit
No matter which adventure on the mountain you are looking for, with our 13 networked rental locations we are always near you with the suitable equipment!