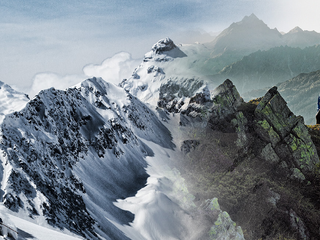 Media Owner & Publisher
Silvretta Montafon Sportshops GmbH
Bahnhofstraße 24, 6780 Schruns
+43 5557 6300 604
intersport@silvretta-montafon.at
Commercial Register Nr.: FN316671v
Commercial Register Court: Landesgericht Feldkirch
UID-Nr.: ATU64437700

On the activities of Silvretta Montafon Sportshops GmbH commercial code of 1994 is applicable.. This can be found on www.ris.bka.gv.at.
The purpose of this web portal is the presentation and sale of goods and services offered by us as well as the presentation of our company.
Editor
Design and Programming
elements.at New Media Solutions GmbH
Gusswerk Halle 6, Söllheimerstraße 16
A-5020 Salzburg
www.elements.at
Silvretta Montafon Sportshops GmbH does not check if websites linked on this site are in accordance with existing law. Silvretta Montafon Sportshops GmbH is not able to influence design and content of linked sites so we generally distance ourselfs from possibly illegal content on those sites. Further more Silvretta Montafon Sportshops GmbH does neither take responsibility for nor is liable for third party content.

Personal data you enter on this website will only be used - considering Austrian and European privacy laws - in order to process your inquiries and online reservations. A permanent storage and usage of your data for marketing purposes only happens if you explicitly agree on (e.g. by registering as INTERSPORT Rent customer). It is possible for you to cancel this agreement at any given time and free of charge, e.g. via E-Mail to intersport@silvretta-montafon.at. Silvretta Montafon Sportshops GmbH respects the privacy of your data at any time and will not transmit it to any third person. To make our services as convenient as possible, we use cookies - like many other companies also do. Cookies are small text files that enable recognition of a user. However, no personal data, such as your name or your address is stored. So there is no possibility to identify you personally based on this information. We use cookies to customize our services for you and to analyze it. If you do not want to set cookies anyway, you can basically use our website without them. Your browser settings can be adjusted so that cookies are created only with your consent or generally rejected.
This website uses Google Analytics, a website analysis service provided by Google Inc. ("Google"). Google analytics uses so-called "cookies", in the form of text files saved to your computer in order to enable an analysis of your use of the website. The information about your use of the website (including your IP address) is sent to and saved by a server by Google in the USA. Google will use this information in order to analyse your use of the website, creating reports about website traffic for advertisers and for other services related to website- and Internet-usage. In certain circumstances, Google may pass this information on to third parties, as far as it is legally specified to do so or necessary for third parties to process this information on behalf of Google. Under no circumstances will Google associate your IP address with other information acquired by Google. You can prevent the installation of cookies by changing your browser preferences; however, we would like to point out that in this case, you will be unable to fully use all functions of this website. By using our website, you are agreeing to the processing of your data collected by Google in the aforementioned manner and with the aforementioned purpose.
This website uses AdWords Remarketing which is a remarketing and behavioral targeting service provided by Google. It connects the activity of this website with the AdWords Advertising Network and the Doubleclick Cookie. You can opt-out of the cookie tracking here. Personal data collected: cookie and usage data. Place of processing: USA. For more information have a look at the Google Privacy Policy.
Dispute resolution center Online dispute resolution pursuant to Art. 14 para. 1 ODR-VO: The European Commission provides a platform for online dispute resolution (OS), which can be found at: http://ec.europa.eu/consumers/odr/. However, we are not obliged to participate in such a dispute resolution procedure before a consumer arbitration board.