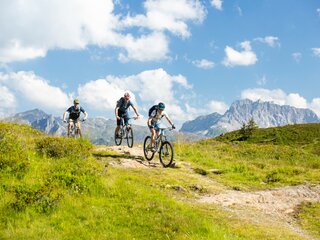 Bike rental Montafon
More selection at INTERSPORT Montafon
Your bike rental outlet in Montafon!
Pedal your way to adventure and experience the mountains of Montafon up close!
Regardless of whether it is with or without electronic support, with the greatest assortment of bikes in Montafon we are the top address when it comes to bike rental!
Whether pleasure cyclist or downhill fan: we have the suitable bike for you!
Discover the Montafon region on 260 kilometres of bike paths and secure you rental bike today!